Wondering what to do in Bermuda?
Unwind on powdery-soft pink beaches, tee off at a world-class golf course or explore trendy restaurants and shops along the waterfront – it's all minutes from Willowbank Resort.
Take a short walk to the charming village of Somerset, where you'll discover the world's smallest drawbridge. Roam the Bermuda Railway Trails and soak up the enchanting coastal beauty or refine your putt in paradise at Port Royal Golf Course. You could also visit the Royal Naval Dockyard and search for the finest hand-crafted treasures on the island.
If you have any questions about attractions near the resort, or anywhere on Bermuda, please don't hesitate to ask our expert concierge for advice.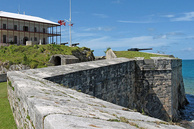 The National Museum of Bermuda
The museum is set within the Keep, a sprawling six-acre fortress at the edge of the Royal Naval Dockyard. Admission includes eight historic buildings such as old munitions warehouses and the newly restored Commissioner's House, the first prefabricated cast and wrought iron house in the world. Exhibitions include the Bermuda Slavery Exhibit, one devoted to the ancestry of the island's Portuguese community and other displays that highlight Bermuda's maritime history. Our popular and immersive Dolphin Quest programme is also set within the Keep. Whether taking in some local history, stunning views from the ramparts, or exploring Bermuda's largest fort, there is plenty to see and learn at this important cultural attraction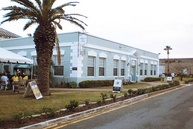 Bermuda Arts Centre, Dockyard
Since its opening by Princess Margaret in 1984, this spot has been a showcase for local artists and artisans and an excellent place to see our island's works. Exhibits, which change frequently, include water colours, oils and photography. Or visit our craft market This is our island's largest, most extensive craft outlet, with more than 60 friendly local artists ready to show their craftwork to visitors. Look for candles, Bermudian cedar work, ceramics, jewelry, fabric art, painted glassware, three-dimensional decoupage, needlework canvas, Christmas ornaments and quilts. If you are looking for shopping, our Clock Tower Mall has several stores for perfumes, jewelry and clothing.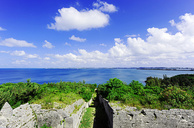 Scaur Hill Fort
Built to protect overland routes to the Royal Naval Dockyard, the ramparts offer unequalled views of the Great Sound and lovely Ely's Harbour. This untested fortification functioned well into the last century when American soldiers were stationed here during WWII. One of two 64-pound guns on disappearing carriages is still here.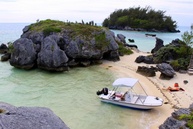 Water Sports
We have many locations on property or close by to enjoy any water sports. From water skiing, jet skiing, deep sea fishing or charting a boat, the island can be explored by the sea! Just ask our concierge.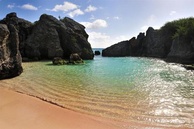 Beaches
We have 2 on-site beaches, however if you are interested in exploring our island beaches; here are a few that are close by – Whale Bay, Horseshoe Bay, Jobson Cove and Warwick Long Bay.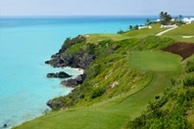 Golf
Golfers have always been drawn to our island for golf vacations and beautiful sceneries. Willowbank Resort is a 10 minute drive from Port Royal Golf Course; however there are others that are nearby – Fairmont Southampton Golf Course, Riddell's Bay Golf Club and Belmont Hills! We have many courses in Bermuda, visit our Golf page to find out more!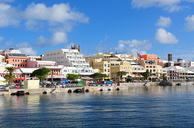 City of Hamilton
Visit our city center, full of shops, restaurants and Bermudian history. Transportation can be arranged through our concierge. The easiest and fastest way to the City of Hamilton is via the fast ferry!